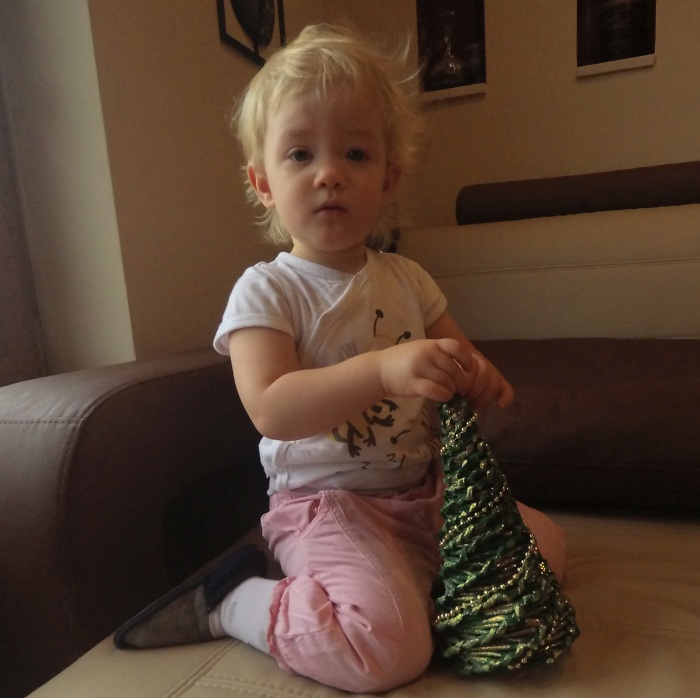 MERRY CHRISTMAS TO ALL MY FOLLOWERS AND FANS
I just wanted to take this opportunity to not only wish you a Merry Christmas but also to thank you for all your encouragement and support.
I also wish you  believe in the amazing potential of your children and that you are patient waiting for the results while you are doing everything to maximize this potential.
I wish you do not get discouraged easily even if your toddler demonstrates what he or she knows at a later time than my Maja.
I wish you bear in mind that every child is different and altough they learn at the light of speed they all demonstrate what they have learnt in their own time. Your child will surprise you like mine surprised me. Until last Thursday she said "tinon" or "tinkuta" instead of "Twinkle, Twinkle, Little Star." One day she sang the whole lullaby out of the blue. I and my husband make jokes about her starting reading like this. Nothing…nothing…and, suddenly, she will bring us the whole book and read it all.
I wish you a lot of quality time with your children and a limited time spent in front of a TV, tablet or a computer or with a mobile in your hands.
I wish you always remember that if you wish your child likes reading he or she needs to see you reading.
I wish all your dreams come true: these personal ones and these related to your babies and toddlers connected with maths, reading, languages and with everything else you wish. 
Maja joins my wishes with  Merry Christmas: